Uploading your own custom schedule templates? Save precious time by just emailing them to us at an email address made available for each schedule and our technology does the rest: You'll get an email when we've loaded your file or detected any problems with it. No need to open your browser, sign on and manually select the file from your drive anymore.
With every schedule you create a specific email address will be alocated, the address will be displayed in the schedule detail, but can also be accessed from the context menu in the overview, as well as on the upload page. Simply copy the email address, create a new email in your prefered mail client and attach the file you wish to upload.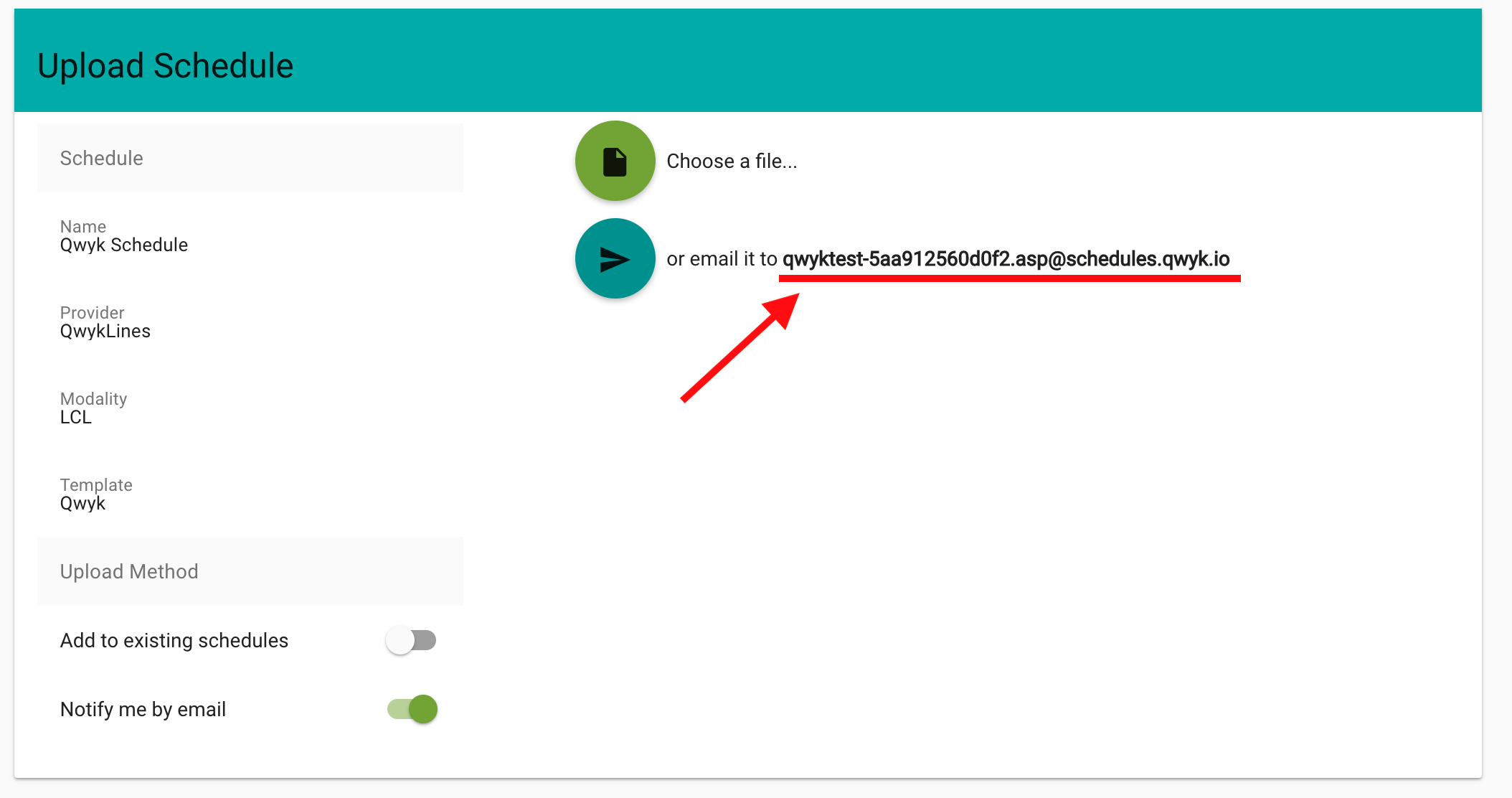 We will process the file as soon as possible and inform you by email of completion (and possible warnings) when done.
---
Not a QwykSchedules subscriber yet?

Contact us at get.started@qwyk.io for a demo or offer today.